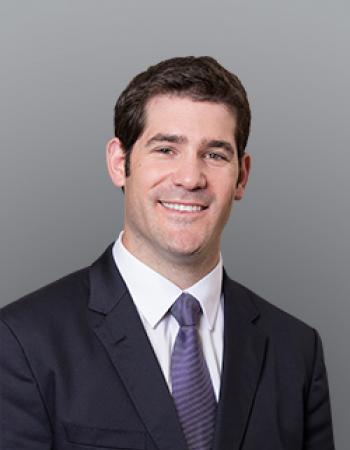 Jason S. Klein, M.D.
Shoulder & Elbow Surgery
About Dr. Klein
Dr. Jason Klein Nominated as D Magazine's Best Doctors in Dallas 2021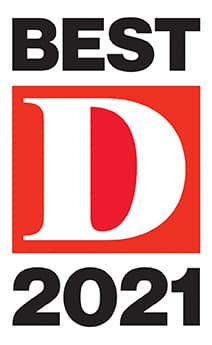 ​
Dr. Jason Klein is a board-certified and fellowship-trained orthopaedic surgeon at Carrell Clinic specializing in shoulder and elbow surgery.
Dr. Klein was born and raised in Dallas, Texas. He attended Greenhill School and proudly graduated as part of the school's Forever Club. His interest in Orthopaedic Surgery has many origins. As a young kid, he loved rounding on patients and attending high school football games with his father, his role model and a well respected Orthopaedic Surgeon in Garland, Texas. Next, Dr. Klein overcame his own set of knee and elbow injuries sustained while playing tennis, baseball, and football that ultimately required the excellent, personalized care of the W.B. Carrell Clinic physicians and staff. Watching his father counsel patients at the time of their injuries as well as learning from his own experiences with injury ultimately inspired his pursuit of a career in Orthopaedic Surgery.
After graduating from Greenhill School with the Bernard Fulton award, Dr. Klein attended Duke University. He walked on to the tennis team and later graduated magna cum laude with a degree in Biology and minors in Spanish and Chemistry. He attended medical school at Baylor College of Medicine in Houston and went on to match at Jackson Memorial Hospital / University of Miami for Orthopaedic Surgery Residency, successfully couples matching with his wife. During his last year of residency, Dr. Klein was appointed academic chief resident. He was fortunate to complete a world-renowned fellowship in Shoulder and Elbow Surgery at the Rothman Institute / Thomas Jefferson University in Philadelphia, PA. There he learned the most advanced techniques in modern open reconstructive and arthroscopic shoulder and elbow surgery from many of the world's experts. In addition, he published a number of papers within the field of shoulder and elbow and presented his research at conferences across the country. Following his fellowship training, Dr. Klein returned to Dallas to join the W.B. Carrell Clinic.
In his spare time, Dr. Klein enjoys spending time with his wife, dancing with his 3 young girls, and playing tennis and golf.
Dr. Klein Specializes In:
Shoulder Surgery
Elbow Surgery
Shoulder & Elbow Instability
Arthritis
Tendon Injuries
Acute Injuries to the Extremities
Failed Previous Surgery & Overuse Injuries
Complex Cases
Upper & Lower Extremity Trauma and Fracture Care
Sports Injuries
Knee Arthritis
Physician Coordinator
Karen Jaconetty
Phone: (214) 720-9338


Alexis Patterson


Physician Assistant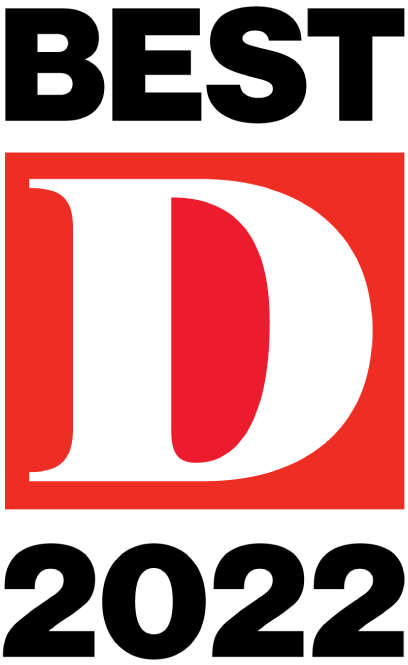 Education and Training
Undergraduate Degree
Duke University, Durham, NC
Medical Degree
Baylor College of Medicine, Houston, TX
Orthopaedic Surgery Residency
Jackson Memorial Hospital/University of Miami, Miami, FL
Shoulder and Elbow Surgery Fellowship
Rothman Orthopaedic Institute/Thomas Jefferson University, Philadelphia, PA
Certification and Affiliations
Certification
Board Certification: American Board of Orthopaedic Surgery
Professional Affiliations
American Academy of Orthopaedic Surgeons
American Orthopaedic Association Emerging Leaders Program
American Orthopaedic Society for Sports Medicine
American Shoulder and Elbow Surgeons
AO Trauma
Dallas County Medical Society
Texas Medical Association
Texas Orthopaedic Association
Hospital Affiliations
North Central Surgical Center
Baylor Scott & White Medical Center Frisco
Medical City Dallas
Texas Health Presbyterian Hospital Dallas
Baylor University Medical Center
Baylor Scott & White Sports Surgery Center at the Star