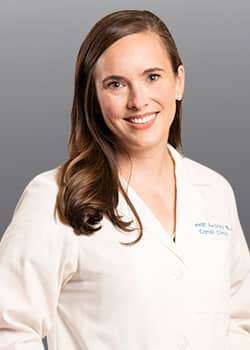 Rebekah Awbrey, P.A.-C.
Bekah is a native Texan and received her Bachelor's in Biology with a minor in Genetics from Texas A&M University in College Station, TX. She went on to earn her Master's degree in Physician Assistant Studies from the University of Texas Medical Branch in Galveston, TX. She graduated in 2013 and began working for an Orthopaedic Sports Medicine practice in North Texas. Bekah joined Dr. Worrel at the Carrell Clinic in 2016.
Bekah is licensed by the Texas State Board of Physician Assistant Examiners and is certified by the National Commission on Certification of Physician Assistants. She is a member of the American Academy of Physician Assistants and Physician Assistants in Orthopaedic Surgery.
Bekah enjoys traveling and spending time with her family and friends.