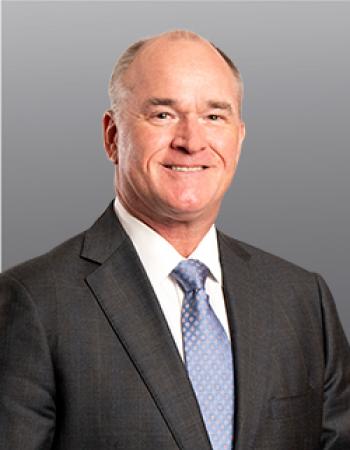 Daniel E. Cooper, M.D.
Sports Medicine, Knee & Shoulder
About Dr. Cooper
Dr. Daniel Cooper is an orthopaedic surgeon specializing in sports medicine, knee, and shoulder at Carrell Clinic.
Dr. Cooper is a widely recognized authority in the field of sports medicine, sub-specializing in injuries to the knee and shoulder. He treats all types of athletes; professionals, collegiate, high school, and recreational. He is currently the head team physician for the Dallas Cowboys Football Team and formerly for the Dallas Stars Hockey Team (1993-2011). He has served as a team physician in professional sports for over 30 combined seasons.
Dr. Cooper's practice primarily focuses on minimally invasive arthroscopic and reconstructive surgical techniques for the knee and shoulder that restore stability and joint function in young athletic individuals. Dr. Cooper is an internationally known expert in the treatment of complex knee ligament injuries involving injury to the anterior cruciate, posterior cruciate and collateral ligaments, and his practice serves as a referral center for difficult and revision cases. Additionally, he is the inventor and co-developer of the new Single Portal Arthroscopy system (Stryker Endoscopy) that offers an innovative way to perform arthroscopic surgery with fewer incisions than ever before.
In addition to his current affiliation with the Dallas Cowboys, Dr. Cooper has been retained as a consultant to Real Madrid Club Futbol in Liga BBVA of the Spanish Premier Division – the world's #1 & 2 valued sports franchises. He serves as an independent consultant to numerous collegiate and professional teams, sports agents and their players. Dr. Cooper has published widely on his surgical techniques and is a frequent speaker at national and international sports medicine meetings.
Dr. Cooper Specializes In:
Arthroscopic Surgery
Knee & Shoulder Instability
Sports Injuries
Dr. Cooper was recently honored to receive the 2013 Jerry "Hawk" Rhea Award, which is presented annually by the National Football League's Athletic Trainers Society to whom they consider to be the outstanding team physician in the NFL. In addition, he received the Excellence in Research Award from the American Orthopaedic Society for Sports Medicine for his post-graduate research related to graft strength for ACL surgery in the knee.
Dr. Cooper was named one of the Top 50 Knee Surgeons in America by Becker's Healthcare Review. He has been elected by his physician peers to D Magazine's annual edition of "Best Doctors in Dallas" 20 times, and has been listed numerous times by America's Best Doctors and Texas Super Doctors.
As a leading contributor and Scientific Advisory Board member to the Multicenter ACL Revision Study (MARS), Dr. Cooper was part of the research team that won the American Orthopaedic Society for Sports Medicine's prestigious 2014 O'Donoghue Award for the best clinical research paper in sports medicine.
Dr. Cooper is currently a lead investigator and Scientific Advisory Board Member for the award winning and NIH funded Multicenter ACL Revision Study (MARS), researching outcomes in over 1200 ACL revision surgeries. He has developed and published new techniques for PCL reconstruction in the knee, and he is the lead investigator in published technical and clinical studies related to single portal arthroscopy.
Dr. Cooper is an editorial reviewer for the American Journal of Sports Medicine, the Journal of Arthroscopic Surgery and the Journal of Bone and Joint Surgery. He has published over 70 scientific articles and book chapters as well as the textbook, Review of Sports Medicine and Arthroscopy in two editions.
A Dallas native, son of a physician and graduate of Highland Park High School, Dr. Cooper attended the University of Tennessee on full athletic scholarship, where he was a Magna Cum Laude and Phi Beta Kappa graduate in 3 years, the captain of their top ten nationally ranked tennis team, holder of two Southeastern Conference tennis titles, and twice the recipient of the President's Citation for Extraordinary Academic Achievement. He received an early acceptance to UT Southwestern Medical School in Dallas, where he was elected to the Alpha Omega Alpha honor medical society. He was awarded the prestigious Orthopedic Sports Medicine Fellowship at Cornell University's Hospital for Special Surgery in New York City, which has repeatedly been named the #1 Orthopedic Hospital in the country by US News. While there he trained on both the Sports Medicine Knee and Shoulder Services under the direction of Russell F. Warren, MD, the longtime team doctor for the New York Giants and renowned pioneer of modern sports medicine research and surgical techniques.
Dr. Cooper is an Advisory Director on the Boards of the Children's Cancer Fund of Dallas and the Leukemia & Lymphoma Society. He and his wife, Heather, are Board Members of Council for Life, a faith based support organization existing to empower women, men and youth to make life-affirming choices when faced with unplanned pregnancy. Dr. Cooper is devoted to his wife and three children, and enjoys as much golf and fishing as possible in whatever time there is to spare! Dr. Cooper wants his patients to also know that his employees are unsurpassed, each having over 20 years' experience in their position and a genuine concern for helping others in their career. Our team of professionals remains committed to serving you and your orthopaedic needs by providing the highest quality of treatment and service.
Dr. Cooper was board certified by the American Board of Orthopaedic Surgery in 1992 and has recertified twice, most recently in 2012. He is a member of the American Academy of Orthopaedic Surgeons, American Orthopaedic Society for Sports Medicine, Arthroscopy Association of North America, and the National Football League Team Physician Society. He is a former member of the National Hockey League Team Physicians Society and past president of the Texas Society of Sports Medicine.
Physician Coordinators
Whitney Eady, R.N.
Phone: (214) 220-2468 Ext. 1357
Heather Hayes
Phone: (214) 220-2468 Ext. 1385
Physician Assistant
Registered Nurse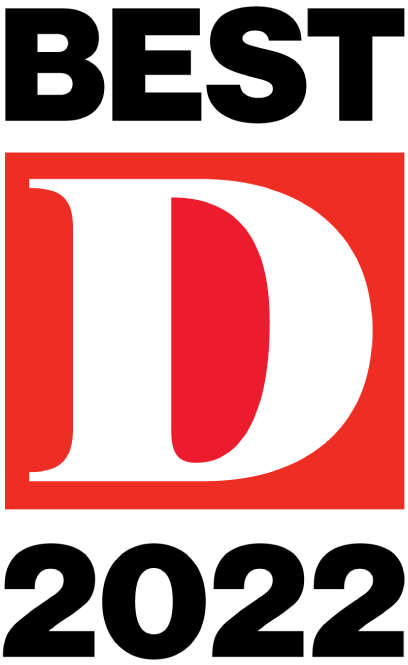 Education and Training
Undergraduate
University of Tennessee, Knoxville, TN; Magna Cum Laude and Phi Beta Kappa
Medical
The University of Texas Southwestern Medical School, Dallas, TX; Alpha Omega Alpha
Orthopaedic Surgery Residency
University of Texas Health Science Center at San Antonio, TX
Sports Medicine, Arthroscopic and Reconstructive Knee and Shoulder Fellowship
Hospital for Special Surgery, Cornell University Medical Center, New York, NY
Certification and Affiliations
Certification
Board Certification: American Board of Orthopaedic Surgery
Professional Affiliations
American Academy of Orthopaedic Surgeons
American Orthopaedic Society for Sports Medicine
Arthroscopy Association of North America
National Football League Physicians Society
Texas Medical Association
Texas Orthopaedic Association
Texas Society for Sports Medicine
United States Professional Tennis Association

The Carrell Clinic Foundation (CCF) is a public charity that continues the legacy of expert orthopaedic care that began with Dr. W.B. Carrell. Part of the mission of the CCF is to give the gift of mobility and a better quality of life to young people with musculoskeletal issues, limited financial resources, and no health insurance coverage. In addition to assisting with those needs, the CCF is committed to ongoing research, education, and patient advocacy in the field of orthopaedics and musculoskeletal medicine.