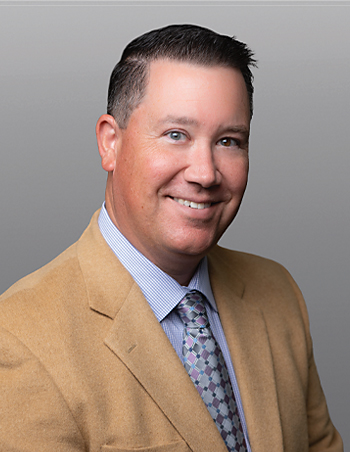 Paul Ziemba, O.P.A.-C., A.T.C., O.T.C.
Paul is a native of Hammond, Indiana. He received his bachelor's degree in education and athletic training with honors from Butler University and has been serving as a certified orthopaedic physician assistant since 2014. He has assisted in over 10,000 knee and shoulder surgeries and has over 20 years of experience in sports medicine, including having been an athletic trainer for multiple professional athletic teams and events.
Paul's athletic coverage has included NCAA/NIT tournaments as well as medically covering the Toronto Blue Jays, Philadelphia Phillies, Cincinnati Reds, Chicago Bears, Chicago Fire FC, U.S. men's and women's national soccer teams, and U.S. Olympic teams. Paul was also inducted into the Valparaiso University Athletics Hall of Fame due to his role in the 1998 men's basketball team's Sweet 16 NCAA tournament run.
In his free time, Paul enjoys spending time with his wife, Lauren, and his children Owen, Graham, Bryant, and Lucy. He also enjoys playing golf, barbecuing, and coaching his kids' sports teams.
Paul joined Carrell Clinic in February 2022 to work with Dr. Daniel Cooper. He is licensed by the National Board for Certification of Orthopaedic Physician's Assistants as well as is a certified orthopaedic technologist and a nationally certified, licensed athletic trainer. He is a member of the Texas Chapter of Orthopedic Physician Assistants, North Texas Athletic Trainers' Society, and National Athletic Trainers' Association.