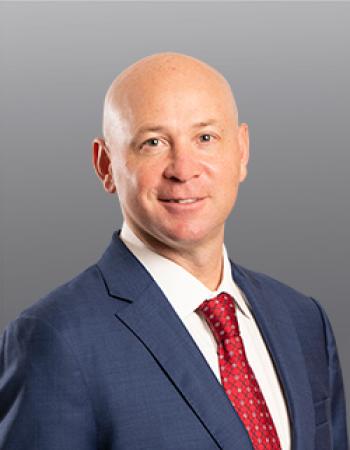 Mark S. Muller, M.D.
Sports Medicine & Shoulder Surgery
About Dr. Muller
Dr. Mark Muller joined Carrell Clinic in 2008 as a board-certified orthopaedic surgeon with expertise in sports-related injuries of the knee, hip, and shoulder. He serves as a team physician for the Dallas Cowboys. He has previously served as the head team physician for the Dallas Stars.
As the son of an Air Force pilot and physician, Dr. Muller grew up in a number of diverse places from Alaska to Texas. His family finally settled in Austin, Texas where he attended high school and they remain in the Texas hill country today. He graduated Magna Cum Laude from Wake Forest University in North Carolina and returned home to Texas for medical training at the University of Texas Southwestern Medical School in Dallas. He remained in Dallas for a general surgery internship at Parkland Hospital prior to entering active duty in the Air Force as a flight surgeon. Dr. Muller served in the USAF Special Operations Command and was stationed at Hurlburt Field Air Force Base in Florida. During his time with this unit, Dr. Muller commanded the medical operations on multiple clandestine deployments, including trips to the Middle East, South America, and Korea. He supported one of the country's most elite combat search and rescue squadrons and served as the unit's leader in the medical response to chemical and biologic weapons.
Dr. Muller returned to Dallas for an orthopaedic surgery residency at UT Southwestern Medical Center. He received multiple distinctions for his academic and clinical performance during his orthopaedic surgical training. After completing his residency, he returned to the Air Force and was stationed at Travis Air Force Base in California. He served two years as a military orthopaedic surgeon in California. His assignment included a 5-month deployment to provide medical support for Operation Iraqi Freedom and Operation Enduring Freedom in Qatar and Kuwait.
After resigning his commission from the military, Dr. Muller was selected for the prestigious Sports Medicine and Shoulder Surgery Fellowship at Cornell University's Hospital for Special Surgery in New York City. During his fellowship, Hospital for Special Surgery was selected by US News and World Report as the premiere orthopaedic institution in the country. Dr. Muller trained with world-renowned experts in sports medicine and gained expertise in the latest techniques in the knee, hip, shoulder, elbow, and ankle arthroscopy. His responsibilities included orthopaedic coverage for the New York Giants during the Super Bowl Championship 2007-2008 season. He provided sideline coverage the entire season, including the NFC Championship Game at Lambeau Field and Super Bowl XLII in Arizona. Dr. Muller's research included knee ligament biomechanical studies and clinical evaluation of lower extremity tendon injuries. He has published in multiple journals and presented at many local and national meetings, including the annual NFL Team Physician Society Meeting and the annual NHL Team Physician Society Meeting.
Dr. Muller is board-certified in orthopaedic surgery and subspecialty certified in sports medicine by the American Board of Orthopaedic Surgery. He is an active member of many professional organizations including the American Academy of Orthopaedic Surgeons, the American Orthopaedic Society for Sports Medicine, and the Texas Medical Association. In addition, he serves as an associate master instructor in hip arthroscopy for the Arthroscopy Association of North America.
Dr. Muller enjoys spending his rare free time with his wife and two daughters.
Dr. Muller Specializes In:
Knee, Hip & Shoulder Arthroscopy
Knee Replacement
Sports Injuries
Physician Coordinators
Kathryn Mitchell


Courtney Nolden



Phone: (214) 378-3300
Physician Assistant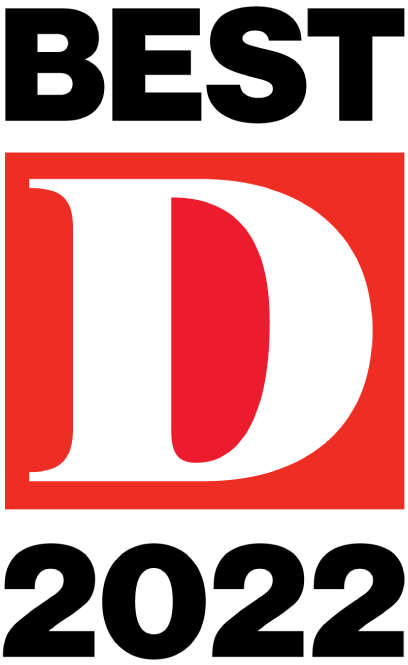 Education and Training
Medical Degree
The University of Texas Southwestern Medical School, Dallas, TX
General Surgery Internship
Parkland Hospital, UT Southwestern Medical Center, Dallas, TX
Orthopaedic Surgery Residency
UT Southwestern Medical Center, Dallas, TX
Traveling Fellowship, Orthopaedic Surgery
Royal College of Surgeons of England, Norwich, UK
Fellowship in Sports Medicine and Shoulder Surgery
Cornell University's Hospital for Special Surgery, New York, NY
Military Service
United States Air Force, Served as Medical Commander, Flight Surgeon, Medical Officer, and Staff Orthopaedic Surgeon, Hurlburt Field, FL, and Travis Air Force Base, CA
Certification and Affiliations
Certification
Board Certification: American Board of Orthopaedic Surgery
Subspecialty Certification in Orthopaedic Sports Medicine
Professional Affiliations
National Football League Physicians Society
National Hockey League Team Physician Society, 2008 – 2012
American Academy of Orthopaedic Surgeons
American Orthopaedic Society for Sports Medicine
Arthroscopy Association of North America
Texas Medical Association
Hospital Affiliations
North Central Surgical Center
Texas Health Presbyterian Hospital Dallas
Baylor University Medical Center
Baylor Scott & White Sports Surgery Center at the Star
Sports Affiliations
Dallas Cowboys Football, Team Physician, 2008 – Present
Dallas Stars Hockey, Team Physician, 2008 – 2012