What You Need to Know about Outpatient Hip & Knee Replacement Surgery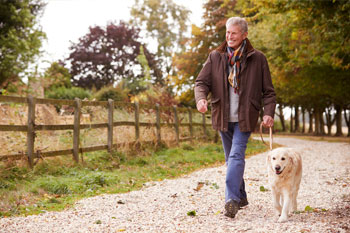 The continuous advances in surgical procedures, equipment, and implant materials are making it possible for a greater number of patients to undergo major joint replacement surgeries in the outpatient setting. According to research studies, within the next 10 years the number of outpatient knee replacements is expected to increase by 457% and outpatient hip replacements by 633%.
Here's what you need to know about outpatient hip & knee replacement surgery:
Discharge within 24 hours: You will be encouraged to start weight-bearing on your new hip or knee on the same day as the procedure and be discharged after an evaluation within 24 hours after the procedure.
Less pain: Outpatient joint replacements are performed minimally invasively, which means there is less injury to tissues and consequently less pain.
Less need for blood transfusions: Due to advanced surgical techniques and patient optimization, patients are less likely to need blood transfusions.
Lower risk of hospital infections: As patients spend less time in the hospital, there is reduced risk of getting a hospital acquired infection.
Preparing your home for postoperative recovery: Following surgery you may need to use assistive devices such as a walker for a few days or weeks. You will have to remove tripping hazards such as loose rugs, wires, rearrange furniture, and install grab bars in the bathroom to prevent falling or damaging the newly placed joint.
Cost effective: Outpatient joint replacements are generally less expensive as compared to traditional in-hospital joint replacement surgeries.
Outpatient joint replacement is not for everyone: To be a candidate you should be otherwise healthy with no other comorbid conditions such as obesity, heart disease, or diabetes.
Assistance after surgery: Although you are discharged on the same day as the procedure, your body needs time to recuperate and there will be activity restrictions given by your surgeon. If possible, have a friend or family member assist you with activities of daily living for the first couple of days after surgery.
Pre-habilitation might be required: Since you spend less time in the hospital after the procedure, preparing well before the surgery to improve physical fitness and lose weight (if needed) will help you recover better and faster after the surgery.
Greater patient satisfaction: Most patients report greater satisfaction with accelerated recovery protocols, shorter hospital stays, and the comfort of recovering in their own homes.
Dr. Paul Peters is a Board Certified orthopedic surgeon specializing in reconstructive hip and knee surgery. He is the author of numerous scientific papers, and he frequently lectures to medical audiences on reconstructive hip and knee surgery with special emphasis on the host response to implanted materials. Since 1992, Dr. Peters has performed hundreds of reconstructive hip and knee surgeries each year in Dallas, with patients traveling from many places in the USA and throughout Texas to seek his services. Dr. Peters' goal is to restore the normal activity level of both the young and old patient receiving a joint replacement. Dr. Peters is an advocate of using less-invasive techniques, and better materials for the active patient with a hip or knee replacement.
The physicians at Carrell Clinic are committed to providing the highest level of orthopedic care in Frisco & Dallas, Texas. Book an appointment with us today.