Advances in Knee Replacement Surgery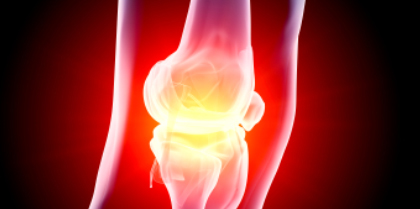 If you often experience knee pain with routine activities such as climbing a flight of stairs, walking, or when standing up from a seated position and you have tried pain medications, injections, and physical therapy without much relief, it may be time to consider knee replacement surgery.
With the current advances in knee replacement surgery, you may be back on your feet the same day as the surgery and be discharged home within a day or two.
Minimally invasive knee replacement: Compared to traditional open surgery which may require a 10-inch incision, minimally invasive surgery may be performed through a 4-inch incision. The surgery uses specialized instruments that cause minimum tissue damage while maximizing visibility through miniature cameras to ensure precise placement of the knee implant.
Unicondylar knee replacement: The knee is made up of 3 compartments - the medial compartment on the inside of the knee, the lateral compartment on the outside of the knee, and the patellofemoral compartment in the front of the knee. When osteoarthritis is limited to only one of these compartments, a unicondylar knee replacement may be done to replace only the damaged compartment.
Cruciate-retaining knee replacement: Advanced designs of current knee implants allow the surgeon to preserve important central ligaments of the knee (anterior & posterior cruciate ligaments). This allows the knee to feel, move, and respond more like a normal knee. There is less blood loss during this surgery, and patients tend to have a fast recovery and experience less pain during the postsurgical period.
Partial knee resurfacing: Sophisticated diagnostic studies make it possible to identify specific areas of the knee joint that may be undergoing deterioration. Partial knee resurfacing techniques can be used to treat those isolated parts with the objective of preserving mobility and function in the knee.
The orthopedic specialists at Carrell Clinic located in Frisco and Dallas, Texas are dedicated to getting patients with knee conditions back to an active and healthy lifestyle. Click here to schedule an appointment today!