5 Benefits of Direct Anterior Hip Replacement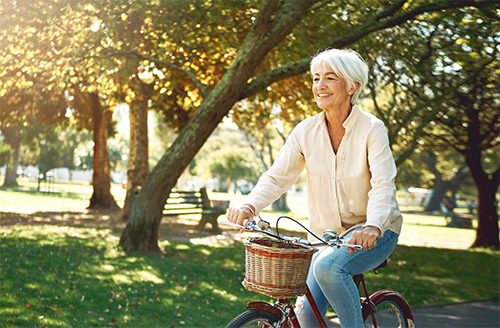 Hip replacement surgery has come a long way in the past few decades with new implants and surgical approaches offering significant relief from severe hip pain and restoring mobility. The direct anterior approach for total hip replacement is an innovative technique that is becoming increasingly popular among patients and surgeons alike.
Here are 5 benefits of the Direct Anterior Hip Replacement:
Less Invasive Procedure: The anterior hip replacement technique uses an intermuscular plane of dissection which means no cutting of muscle or tendon is required to gain access to the hip joint.
Reduced Scar Tissue Formation: Generally speaking, the direct anterior approach can usually be performed through a smaller incision, although size of the incision may vary depending on the size and muscularity of the individual patient.
Anatomic Reconstruction: Intra-operative fluoroscopy is used to navigate the position of the socket and stem, which enhances the accuracy and precision of component placement.
Minimal Postoperative Restrictions: Patients undergoing direct anterior hip replacement do not have any specific limitations regarding range of motion or postsurgical activity, although low-impact exercise is generally preferred to jumping, pivoting, or cutting sports.
Following direct anterior approach total hip replacement, patients are allowed weight-bearing as tolerated, and may immediately resume ambulatory activities.
Dr. Gladnick is a member of the American Association of Hip and Knee Surgeons (AAHKS) and the American Academy of Orthopaedic Surgeons (AAOS). He has lectured internationally and presented original research on various topics, including primary and revision hip and knee replacement. He chose a career in hip and knee reconstruction because of its enormous potential to relieve pain, restore function, and improve the lives of his patients. The physicians at Carrell Clinic are committed to providing the highest level of orthopedic care in Frisco & Dallas, Texas. Book an appointment with us today.