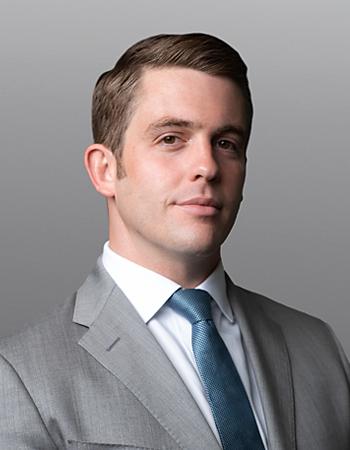 Nathaniel Milburn, M.D., M.B.A., C.A.Q.S.M.
Sports Medicine
About Dr. Milburn
Dr. Nathaniel Milburn is a fellowship-trained primary care sports medicine physician who specializes in the treatment of orthopaedic and sport-related injuries as well as the complex medical management of athletic physical performance. As a specialist in nonoperative sports medicine, his scope of practice includes ultrasound-guided injections, tenotomy, barbotage, and prolotherapy. In addition, Dr. Milburn is an expert in biologic therapy.
Dr. Milburn is a native of Plano, Texas. He attended The University of Texas at Dallas, where he received his Bachelor of Science degree. He then completed a dual-degree M.D./M.B.A. program at UT Southwestern Medical School. While attending the university, Dr. Milburn also served as a representative for the Texas Medical Association and actively participated on the TEXPAC board of directors representing UT Southwestern Medical School.
Dr. Milburn went on to complete a residency in internal medicine at UT Southwestern Medical Center. During his residency, he also completed additional training in integrative and alternative medicine as well as created a free musculoskeletal clinic to deliver care to the underserved. After completing his residency training, Dr. Milburn was selected to attend the distinguished fellowship in primary care sports medicine at the University of Pennsylvania. As a fellow, he continued to play active roles in serving as a representative for the American Medical Society for Sports Medicine and designing health and safety protocols for Ivy League athletics.
Dr. Milburn's experience includes extensive orthopaedic coverage of athletic teams and sideline management of acute injuries. He currently provides medical coverage for Southern Methodist University Athletics and has previously worked with the Philadelphia Eagles, Philadelphia Flyers, and the University of Pennsylvania Athletics. He has also served on staff in several athletic events, including Special Olympics, Texas Golden Gloves, and ATP Tour professional tennis tournaments.
In his spare time, Dr. Milburn enjoys playing hockey, hiking, and skiing.
Dr. Milburn Specializes In:
Orthopaedic & Sports Injuries
Nonoperative Sports Medicine
Biologic Therapy
Regenerative Medicine
Exercise Prescription & Weight Loss
Locations
Physician Coordinator
Lindsey Grimes
Phone: (214) 720-9356


Erica Wilson
Phone: (214) 220-2468 ext. 1319


Assists
Education and Training
Undergraduate Degree
The University of Texas at Dallas, Richardson, TX
Dual M.D./M.B.A. Degree
UT Southwestern Medical School, Dallas, TX
Internal Medicine Residency
UT Southwestern Medical Center, Dallas, TX
Primary Care Sports Medicine Fellowship
University of Pennsylvania, Philadelphia, PA
Affiliations
Professional Affiliations
American Medical Association
American Medical Society for Sports Medicine
Texas Medical Association
Hospital Affiliations
North Central Surgical Center Hospital