Carrell Clinic Shoulder and Elbow Foundation
The W. B. Carrell Memorial Clinic Shoulder and Elbow Foundation
W.Z. "Buz" Burkhead, Jr., M.D.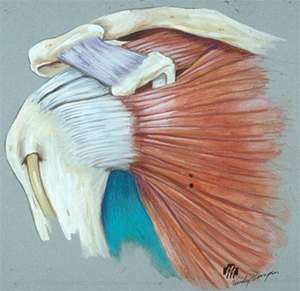 9301 North Central Expressway
Tower 1
Suite 400
Dallas, TX 75231-5009
Tel: (214) 220-2468
Fax: (214) 720-1982
Introduction
The W.B. Carrell Memorial Clinic Shoulder and Elbow Foundation was formed and organized in 2004. It is operated exclusively for scientific, charitable, and educational purposes. The Foundation is organized and operated to conduct and expand medical research on shoulder and elbow injuries and defects with the objective of developing better treatments. The income and other funds of the Foundation shall be used exclusively for the aforementioned purposes. It operates under a charter as a non-profit Texas Corporation.
Mission Statement
The W.B. Carrell Memorial Clinic Shoulder and Elbow Foundation has a mission "to develop and improve the standard of quality shoulder and elbow treatment in our community" – nationally and internationally – through innovative and clinically relevant research that includes the values of the W.B. Carrell Memorial Clinic and its associated medical community.
The Foundation promotes and supports research that allows the latest and most up-todate treatments for shoulder and elbow injuries. It is the goal of our team to focus on basic science, mechanisms of injury, operative procedures, rehabilitation, and overall improvement in treatment options.
Fellowship Program and Clinical Research
Through the charitable donations received each year, the Foundation funds the training of board-eligible orthopaedic surgeons in the subspecialty of shoulder and elbow surgery. This year-long Fellowship Program is accredited by the American Shoulder and Elbow Surgeons Society and is one of only twenty-one such programs in the country.
The donations granted to the Foundation fund the ongoing clinical research in shoulder and elbow disorders. These projects include the development of new implants for shoulder replacement and shoulder fracture procedures, the evaluation of outcomes after arthroscopic rotator cuff and shoulder instability procedures, and the evaluation of rehabilitative techniques for shoulder and elbow disorders.
A Heritage of Orthopaedic Excellence
The W.B. Carrell Clinic enjoys a tradition of excellence in patient care in orthopaedics. The reputation was established by William Beall Carrell, MD, who founded the Clinic in Dallas in the early 1920's. The commitment of maintaining excellence and keeping upto- date with advancements in both technology and skill was established early in our history, and continues to be our philosophy today.
In addition to general orthopaedics, Dr. Carrell developed a deep concern for children with orthopaedic deformities. He quickly became the driving force behind a campaign for a crippled children's hospital in Dallas. His dream was realized in 1922 when the Texas Scottish Rite Hospital for Crippled Children (now known as Texas Scottish Rite Hospital for Children) was built adjacent to the original Clinic on Maple Avenue.
As the years passed, the Clinic continued to expand its services. Physicians with various areas of orthopaedic expertise were added to the staff. The Carrell Clinic has a state-of-the-art surgical hospital, imaging center, pain management center, pharmacy and fully staffed physical therapy. In addition, we have included a wide array of expert consultants needed in the care of musculoskeletal problems.
Today, the Clinic is well respected throughout the southwest, and the nation, for these standards. We are dedicated to continuing this tradition.
About Dr. W.Z. Burkhead, Jr.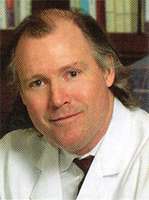 Wayne Z. "Buz" Burkhead, Jr., M.D. is a Board-Certified Orthopaedic Surgeon and is a fellowship trained Shoulder and Elbow Surgeon. The author of scientific articles, book chapters, and textbooks on the rotator cuff and dislocating shoulder, Dr. Burkhead has lectured at national, as well as international conferences. He was selected 1991 Presidential Guest Lecturer of the Japanese Shoulder Society and was a 1997 Traveling Fellow of the Royal College of Surgeons of England. Most recently Dr. Burkhead was elected and served as President of the American Shoulder and Elbow Surgeons. He is widely known for the creation of a modular shoulder replacement andthe development of advanced techniques for rotator cuff repair and shoulder stabilization.
Dr. Burkhead has a special interest in arthritis of the shoulder. He performs arthroscopic, reconstructive, and replacement surgery of the shoulder. Dr. Burkhead is a Clinical Professor of Orthopaedic Surgery at the University of Texas.
Contribution
We shall gratefully accept tax-deductible contributions in support of our work from all interested parties. Contributions can be made by telephone, in person, or by mail at the reception desk at the main office of the W.B. Carrell Memorial Clinic, located at 9301 North Central Expressway. Cash, checks, and credit cards are accepted for your convenience. Checks can be made payable to the W.B. Carrell Memorial Clinic Shoulder and Elbow Foundation.
Donation Amount:
$500
$1000
$10,000
Other: $
Please mail your donation to the following address:
The Carrell Clinic Shoulder and Elbow Foundation
W.Z. Burkhead, Jr., M.D.
c/o Karen Lozano
9301 North Central Expressway
Suite 400
Dallas, TX 75231-5009
If you would prefer to make a donation online, please click on the following link to make a secure donation.
The latest version of Adobe Acrobat Reader is required to view and print PDF files, and it is available here.  
Thank you for your donation. This receipt can be used for tax purposes. No goods or services of any value were or will be transferred to you in connection with this donation. The Carrell Clinic Shoulder Foundation is a 501(c) (3) non-profit organization - Tax ID #20-0648802.